Summary: Aniekan is a Puls technician in San Francisco, CA, who specializes in TV mounting and installation. He appreciates the flexibility and opportunity he gets by working with Puls. And he enjoys helping customers create their ideal vision of what their home can be.
Aniekan lives in the San Francisco Bay Area and he loves it. He has family nearby, including his parents, and he likes being able to visit them frequently. After graduating from college with a degree in Mechanical Engineering, Aniekan worked for a few different tech companies in Northern California before deciding to pursue his lifelong interest in electronics and audio visual equipment full-time.
For awhile, he worked at a private AV company where he installed equipment at commercial properties throughout California. He liked the work, but he was looking for something a little more dynamic and he hoped to gain more control over his schedule. That's when he found Puls, a company that brings trusted technicians to your home at the click of a button for same-day installations and repairs of all kinds of devices, including TVs.
See Aniekan's story by clicking the video above
He decided to join the company and hasn't looked back since. "When I was working at a high-end commercial AV company, it would be months at a time before I could see the end result of my work," he said. "With Puls, I can see it right there in front of me in an hour or two. That means it is something exciting and something new and fresh every single day."
Aniekan likes how easy the experience is - the jobs are curated in the Puls platform and he gets notifications when new jobs are available. He can choose the ones that best fit his schedule and his expertise.
"I feel like the app is super easy to use. All I have to do is open my phone, pick the jobs that I want and then everything else is on me," he said. "My favorite thing about being an installer for Puls is that I get to pick the jobs that actually interest me."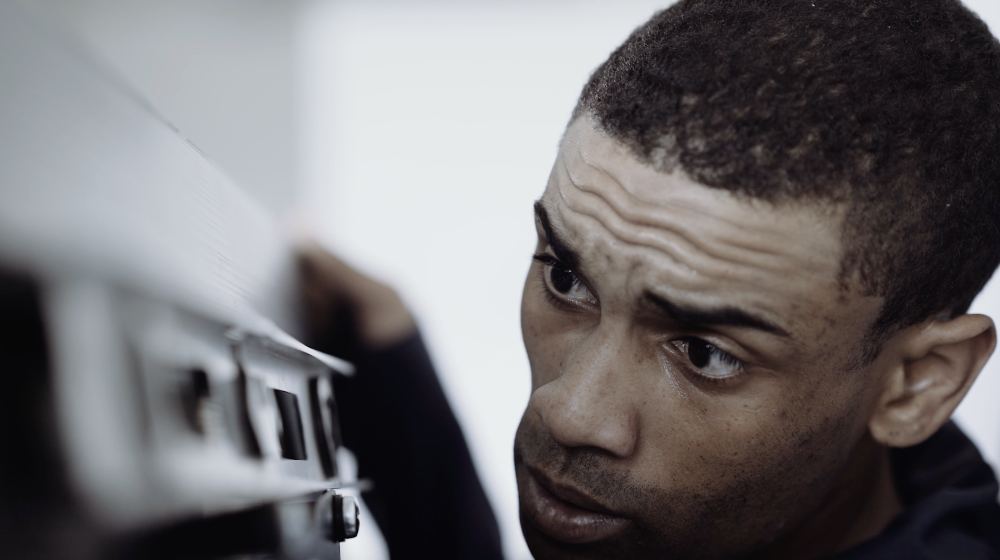 Aniekan loves his work and takes it seriously
Better yet, he doesn't have to worry about finding customers on his own and he gets help acquiring the necessary parts. The Puls team is always available to answer any questions he has or help him solve any problems that might come up. "The tech engagement team is really good to work with," he said. "If you need something, they are just a call away; all you have to do is pick up the phone to text them or call them."
The best part of working with Puls is meeting new people every day and helping them solve problems so they can enjoy their home. Aniekan appreciates the opportunity to be creative and get to know Puls customers.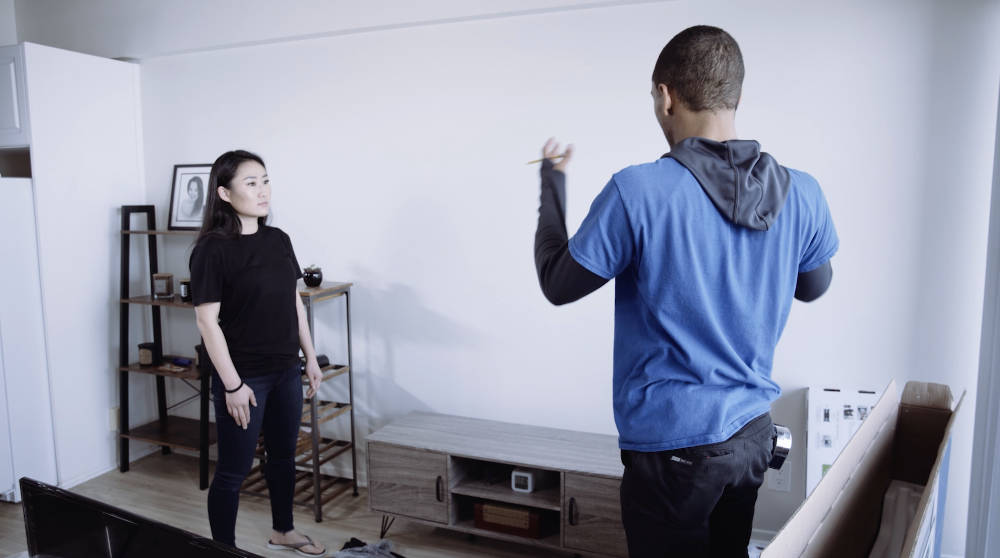 Aniekan likes meeting new people and solving problems
"What motivates me is that every single day is a new experience: a new customer, a new house, a new vision that you get to create and make actually happen," he said.
We're fortunate to have Aniekan and all our other wonderful technicians across the U.S. Want to join our growing team? Apply to become a Puls technician here.